17 April 2014
Students are slamming the "hopelessly misleading and untrue" claims by Government Ministers that their "cracking down" on overseas based-borrowers is either successful or has led to "increased support for current students".
In a media release posted on the National Party website yesterday, Ministers Steven Joyce and Todd McClay claimed that their initiatives with overseas-based borrowers had brought in $100 million in repayments. It is not clear if these are additional to what would have occurred anyway. No mention was made of the $550 million in default or the $3 billion owed by ex-students currently living overseas.
"The fact is that the numbers of debtors, the amount of debt, the amount of debt in default and the numbers of overseas based borrowers in default have risen under this government.  These numbers will continue to rise because recent policy which beats up on students is a missed opportunity to address the real issue of student debt. Recent efforts from this government are misguided, ill-informed and as a consequence are failing", said New Zealand Union of Students' Associations President Daniel Haines.
The Minister's' media release was announced in a tweet from the official National Party handle that claimed "When Kiwis repay their student loans, the govt can better support new tertiary students".
"Instead of supporting current students this government has made at least twenty-five changes that have made it harder to be a student over the past five years. The fact is that although student loan repayments are increasing, due mostly to domestic graduates having their repayment obligations increased, this government continues to make cuts to student support," said Haines.
NZUSA released a list of changes to student support on its website www.students.org.nz (www.students.org.nz/studentsupportcuts).
ENDS
For more information contact:
Daniel Haines
NZUSA President
021567696 | president@students.org.nz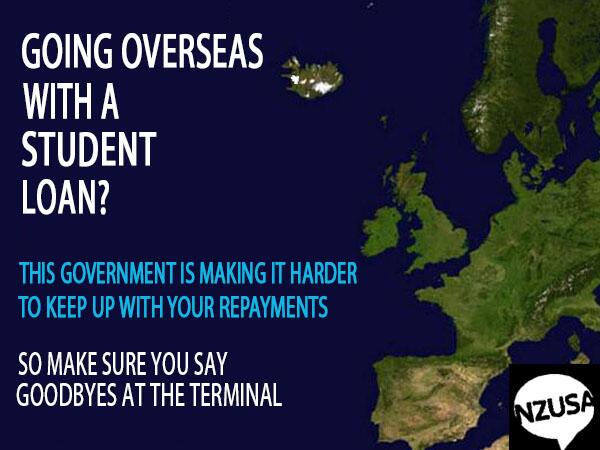 Do you like this post?